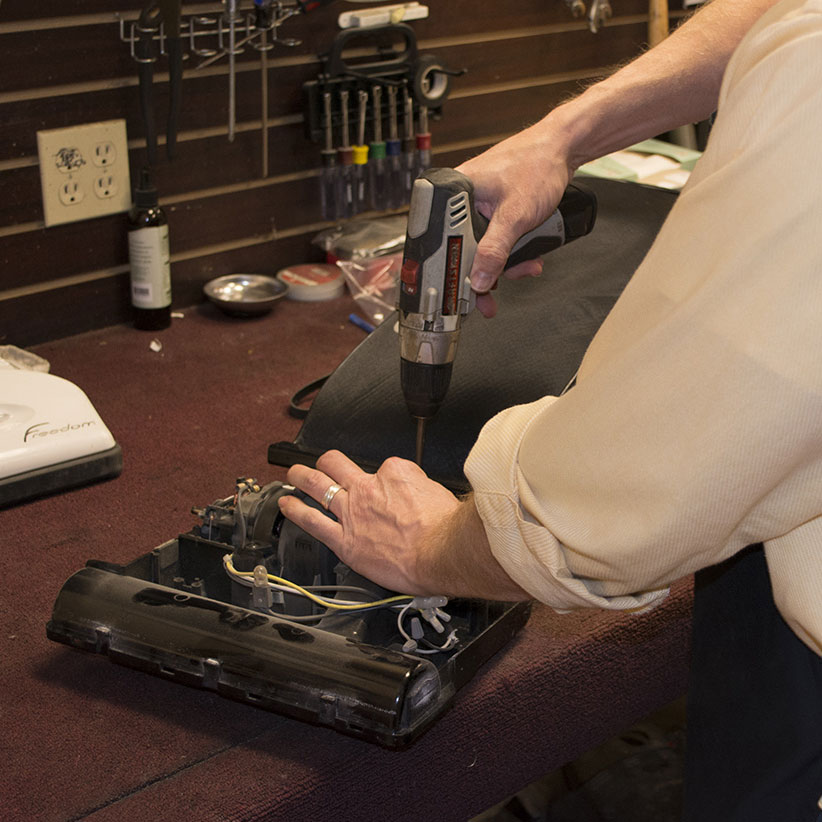 Bank's Vacuum...Your Trusted Repair Experts Since 1956
Bank's Vacuum SuperStores services and repairs all brands. We are the Factory Authorized repair centers for all major brands including Bissell, Dyson, Hoover, Dirt Devil, Miele, Simplicity, Riccar, Royal, Sanitaire, Electrolux, Eureka, Maytag, Panasonic, Tornado, Cirrus, Evolution, Sharp, Fuller Brush, Carpet Pro, I-Robot, Sanyo, Neato, Haan, Reliable, Sebo and more. We also routinely repair Sears, Kenmore, Oreck, Sharp, Delonghi, Emer, Airway, LG, Sonic, Windsor, Samsung, Tennant, Nobles, GE, Whirlpool, Emer, Samson and more. We also perform service and repairs on the door-to-door brands including Kirby, Rainbow, Filter Queen, Tristar, Compact, Thermax, Rotho and more. In addition, we install, inspect, repair and upgrade all central vacuum system brands including: Beam, Electrolux, Cyclovac, Royal, Hoover, Simplicity, Riccar, Cana-Vac and many more.
We invite you to visit one of our 15 local service and repair centers for a free inspection. We'll fix your vacuum properly and promptly. We stock the largest selection of replacement parts in the country.
Bank's Vacuum Repair Advantages
Repair Rates Half the Price of Competitors
Average Labor on "Quick Fix" Repairs While You Wait is $19.95
Factory Authorized and Trained Repair Technicians-It Matters!
FREE Detailed Estimates on All Repairs-Since 1956
Average Repair Time 24-48 Hours
FREE Clean Loaner Vacuum at Your Request
Genuine Parts Only-Unless You Request Otherwise
Over 300,000 Parts in 16 Warehouses
FREE Pick-Up and Delivery at Your Request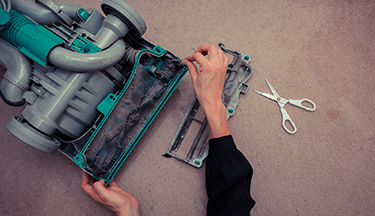 50% Off Vacuum Tune-Up - Our Experts Fix Them All.
All Makes and Models. Free Estimates. Fast Service.
Call Now To Schedule A Repair
888-226-5782